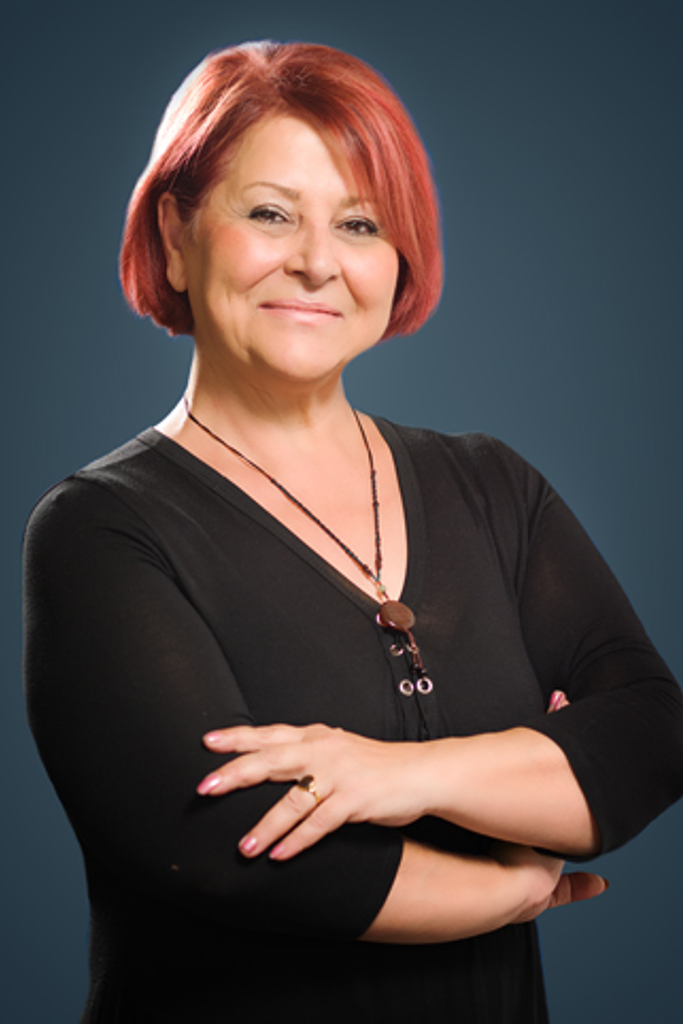 Sheila Shaghaghi, Administrator 
Sheila was born to a diplomat family in Iran and grew up in a military-style household.  This allowed her, the luxury of traveling the world as a child.  Sheila went to prep school in London and graduated from the Queen Mary University of London with a bachelor's degree in management.  She moved to the United States after graduating, in 1983,  to Los Angeles.
In 1997 Sheila moved to Arizona where she opened her first Dental Practice as a consultant.  Since then, her passion is to share her dental knowledge with her peers and patients.  Sheila's other interest includes eating the amazing food of different ethnicities.  Her favorites are Greek and Indian!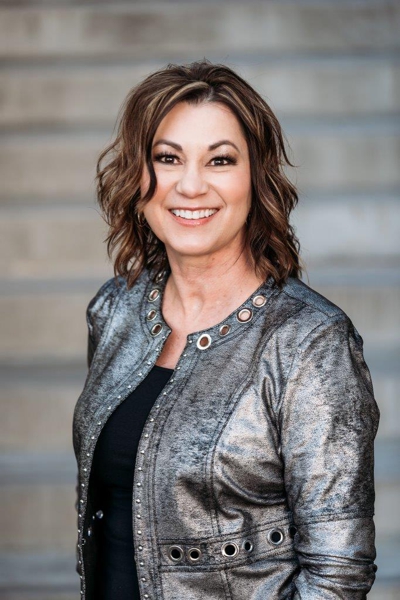 Lynne Thompson, R.D.H.
Lynne's commitment to staying up-to-date with the latest advancements in dental care is unwavering. She regularly attends conferences and workshops to expand her knowledge and skills. Her dedication to continuous learning has allowed her to offer her patients the most innovative and effective treatments available.
Lynne's family is her greatest source of joy and support. They share a love for travel and often embark on family vacations together. Whether it's a road trip to national parks or a beach getaway, these trips create lasting memories and strengthen their bond.
As Lynne reflects on her journey as a dental hygienist and now a dental practice owner, she feels grateful for the opportunity to make a positive impact on her patients' lives. She believes that dental care is not just about maintaining oral health but also about enhancing overall well-being. With her caring nature and dedication to providing exceptional dental care, Lynne strives to create a welcoming and comfortable environment for every patient who walks through the doors of On Broadway Dentistry.
Lynne is married to Robin Thompson and has two sons named Easton and Elias. Easton has completed his degree in Supply Chain/Logistics from ASU and currently works for Tesla in California. Elias, on the other hand, is a senior at ASU and is also pursuing a degree in Supply Chain Management. In her free time, Lynne enjoys activities like walking, swimming, participating in bible studies, paddling with her Phoenix Desert Dragonboat team, and traveling.
Elizabeth Chavira (Liz), D.A.
Since moving to Arizona, I have found a thriving dental community that has allowed me to expand my skills and knowledge in the field. I have been working at a reputable dental clinic for the past four years, where I have had the opportunity to utilize my expertise in dental assisting and expanded functions. The transition from Alaska to Arizona was initially challenging, but the warm weather and friendly people quickly made it feel like home.
In addition to my dental assisting qualifications, I have also pursued further education in sedation dentistry. Becoming I.V. Sedation certified at Oregon Health Science University was a significant milestone in my career, as it allowed me to assist in providing a comfortable and anxiety-free experience for patients during their dental procedures. Furthermore, my certification as an I.V. Technician from Oquirrh Mountain Phlebotomy School has enabled me to handle specialized tasks efficiently, ensuring the smooth flow of procedures in the clinic.
On the personal front, my husband Nick and I have been enjoying our empty nest phase. With our children all grown up and pursuing their own dreams, we have found more time to focus on our individual interests. I have always had a passion for reading, and it has become a daily ritual for me to immerse myself in captivating stories and expand my literary horizons. Additionally, going for long walks has not only become a way for me to stay active but also a means to clear my mind and find solace in nature.
While some might consider my routine mundane, I find comfort and contentment in the simplicity of my life. Working in the dental field has always been my calling, and I take pride in the impact I can make in improving people's oral health. And when I'm not working or indulging in my hobbies, my husband and I enjoy cozy movie nights, snuggled up on the couch, appreciating the art of storytelling on the big screen. Life may seem "boring" to some, but to me, it's the perfect balance of fulfillment and tranquility.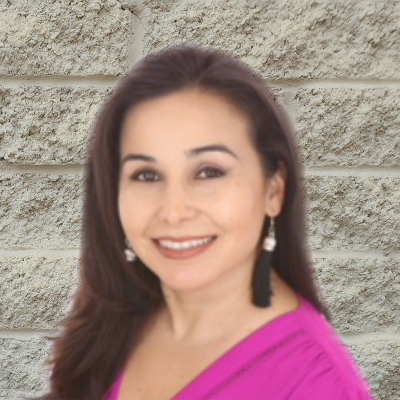 Arlene Davis, D.A.
After moving to Boston in 2000, I was determined to continue pursuing my passion for dentistry. I started working at a well-established dental clinic in Boston, where I gained valuable experience in all aspects of the field. From assisting in complicated oral surgeries to handling administrative tasks at the front office, I immersed myself in every aspect of dentistry.
As the years went by, my dedication and hard work paid off, and I became highly skilled in various specialized areas. I attended several advanced training courses and workshops to enhance my knowledge and stay updated with the latest advancements in dentistry. This led me to develop a keen interest in cosmetic dentistry and Invisalign, as I realized the transformative impact these treatments can have on a person's confidence and self-esteem.
Over the years, I have had the privilege of helping countless individuals achieve their dream smiles. From performing smile makeovers with porcelain veneers to straightening teeth with Invisalign, each case has been a gratifying experience. Witnessing the positive impact our work has on our patients' lives reaffirms my love for dentistry every day.
My journey from Yuma to Mexicali, Boston, and now Arizona has been nothing short of extraordinary. I am grateful for the opportunities that life has presented me and for the unwavering support of my loving husband, Chris. Together, we have built a beautiful life filled with love, family, and a shared passion for dentistry.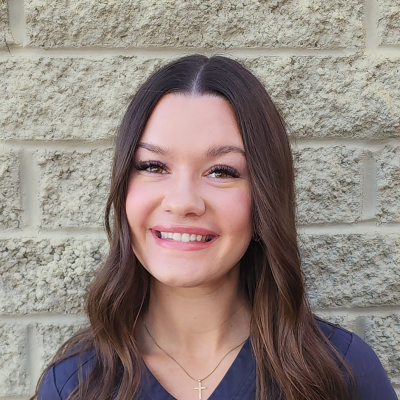 Ocean Gross, D.A.
Ocean's transition from Wyoming to Arizona has been nothing short of amazing. Since joining On Broadway Dentistry, Ocean has been thriving both personally and professionally. Her passion for dentistry and her commitment to providing top-notch care to her patients shines through in everything she does. Ocean's positive attitude and friendly demeanor make her a favorite among her patients, who often request her by name for their appointments.
In her pursuit of excellence, Ocean has recently expanded her skillset by obtaining certifications in CNA and phlebotomy. This additional knowledge has allowed her to assist the dentists in a more comprehensive way, ensuring that each patient's overall health is taken into consideration during their dental treatments. Additionally, Ocean's CPR certification gives her an added sense of confidence and preparedness in case of any emergency situations that may arise.
Despite her busy schedule, Ocean always finds time to indulge in her hobbies and passions. She cherishes the moments she spends in the office, constantly learning and growing alongside her colleagues. When she's not at work, Ocean enjoys taking long walks with Arlo, her faithful companion, and bonding with her family over shared meals and laughter. She believes that balance is the key to a fulfilling life, and she strives to maintain that balance by embracing her professional and personal pursuits with equal enthusiasm.